Detroit – Junk Car and Scrap Car Yard
Almost 80% of a vehicle can be recycled. Each year, nearly 12 million cars in the United States are recycled. Everything from batteries to the transmission to tires to bumpers can be removed and either reused or scrapped. Selling a junk car for cash is a great way to help the environment and put a little extra cash in your pocket.  Visit Junk My Car for Cash Detroit.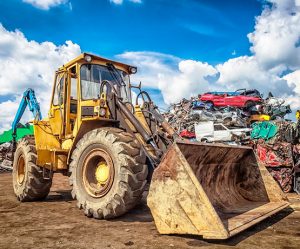 Do you have an old, unwanted, burned, or wrecked vehicle in your garage or back yard? You might be surprised to know that clunker taking up space in your garage is actually worth something. Junk My Car Detroit accepts cars, trucks, vans, and other junk cars. We take cars in any condition – old cars that don't run, vehicles damaged by water or fire, or cars that have been completed wrecked in an accident.
Are you wondering how do I junk my car? It's easy! Simply call our downtown Detroit junk car location and get a free quote or fill out the form online. We will pay top dollar for your junk car.  If your car is running, bring it in and get cash on the spot. We also offer free towing. Give us a car and we'll pick it up.
About Detroit:
Detroit is a culturally diverse city located in the state of Michigan. Founded in 1701 by fur trappers and home to French soldiers, traders, and missionaries, Detroit has grown into a thriving city with more than four million culturally diverse people living within the tri-county area. Often referred to as the "Motor City", Detroit was home to the world's first urban freeway. Automotive company giants, General Motors, Chrysler, and Ford are also headquartered in Detroit or cities nearby. While Detroit has experienced a population decline over the years, the development of several new sports stadiums, hotels, casinos, housing developments, and tons of new restaurants and breweries has helped spur regrowth in the city.
Helpful Resources in Detroit:
City of Detroit
2 Woodward Ave #401
Detroit, MI 48226
(313) 224-3270
Detroit Public Safety Headquarters (Police and Fire Department)
1301 3rd Ave
Detroit, MI 48226
(313) 237-6394
Detroit Medical Center
4201 St Antoine St
Detroit, MI 48201
(313) 745-4696
Detroit Zoo
8450 W 10 Mile Rd
Royal Oak, MI 48067
Belle Isle Aquarium
900 Inselruhe Ave
Detroit, MI 48207
(313) 402-0466
Wayne State University
42 W Warren Ave
Detroit, MI 48202
For more information about Junk Car or Scrap Metal Recycling, call or visit our Detroit location.
Junk My Car Detroit
13840 Fenkell
Detroit, MI 48227
(313) 789-2277
info@junkmycardetroit.net